Kredium offers real estate developers and property buyers end-to-end support through a unique business model.
Our role is to provide real estate developers with sales, PR, marketing, software, and financing support, maximizing the value of their projects.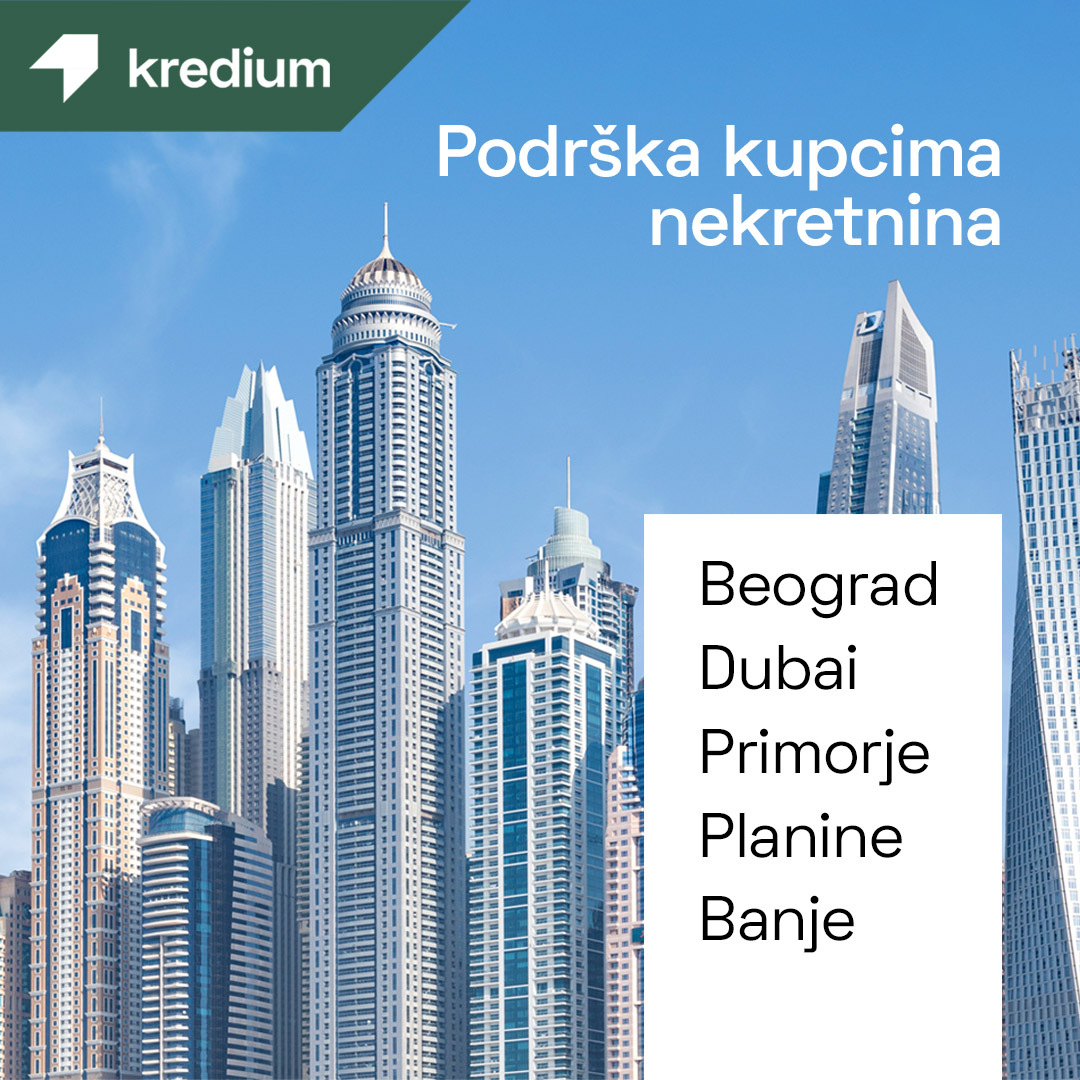 We offer a wide portfolio of projects from top developers in Belgrade, Dubai, in the region's mountains and on the Montenegrin coast.
Our experienced real estate advisers simplify the experience of finding a home or investment property. As official partners of top banks in Serbia, the UAE, and the US, we also help buyers find the best mortgage offer on the market.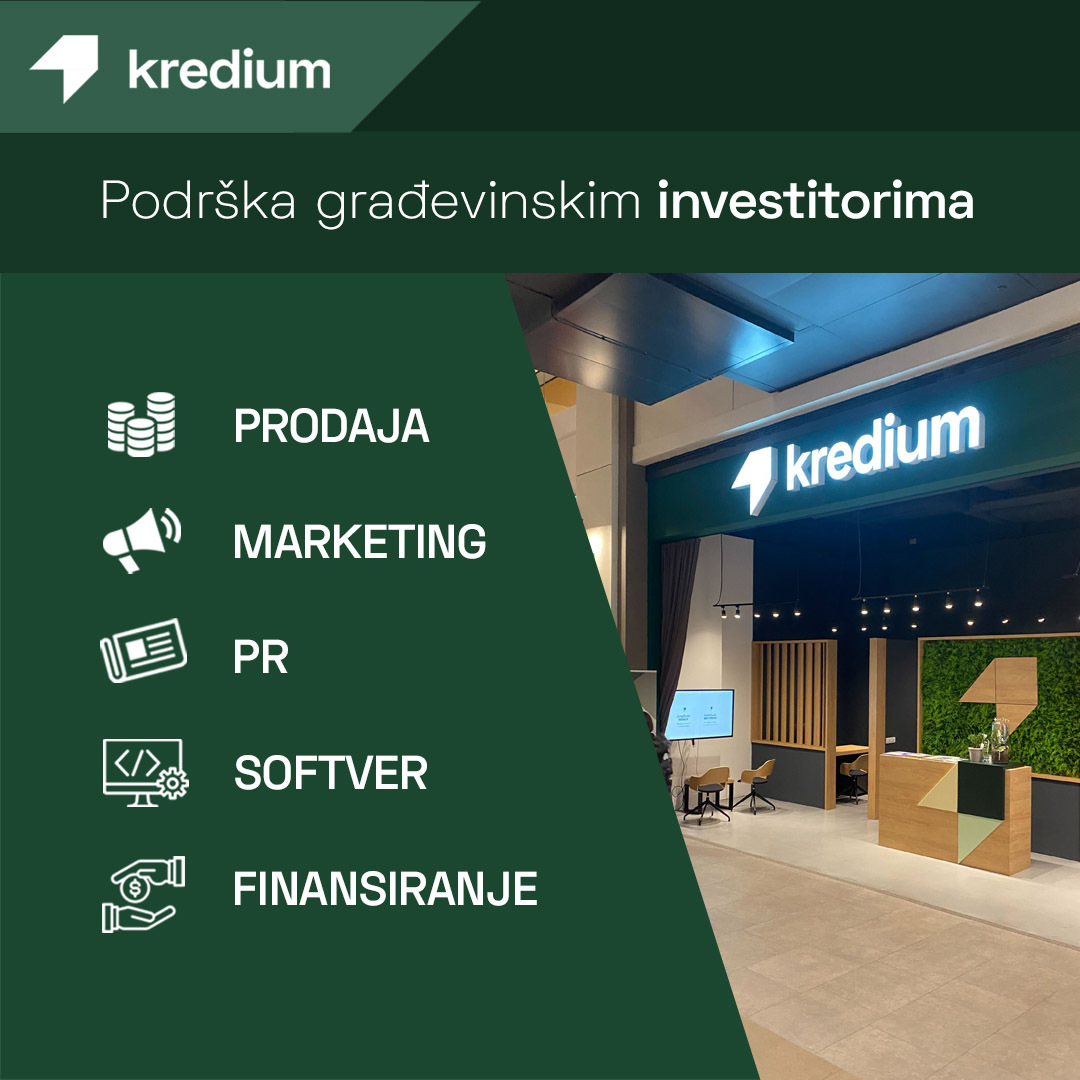 Kredium Sales center in "Galerija Belgrade" shopping mall serves as a project promotion hub where we help interested real estate buyers.
Prestigious awards for the most units sold as the official partners of renowned projects in Belgrade are proof of providing quality support to both real estate developers and buyers.